: : Granny's Chilli Sauce : :
Granny was making more of the chilli sauce that we had the other night.
Ingredients were chilli, ginger, garlic, sugar, vinegar and some hot water to melt the sugar and dilute the sauce.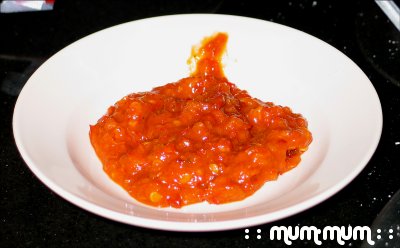 Remove the skin from the ginger. Note that ginger will heat up your body. Granny mentioned that the skin of the ginger is very good when one has constipation.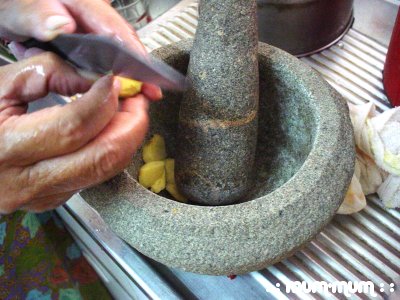 Slice the ginger into thin slices. She is using the old-fashioned pestle and mortar to pound the ingredients together. A food blender can also be used except that the chilli seeds will not be grinded.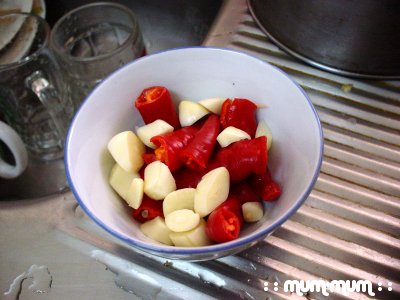 Garlic and chilli.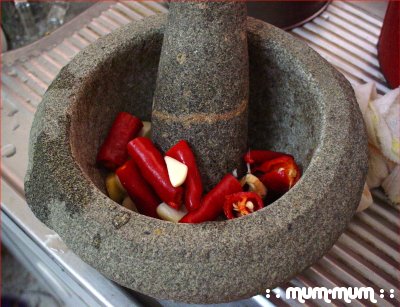 Add the chilli and garlic with the ginger and start pounding it together.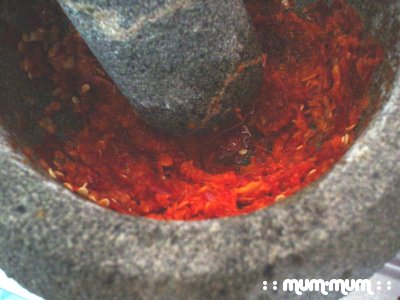 This is how it looks like in the end. Remove the sauce and put it into a small bowl.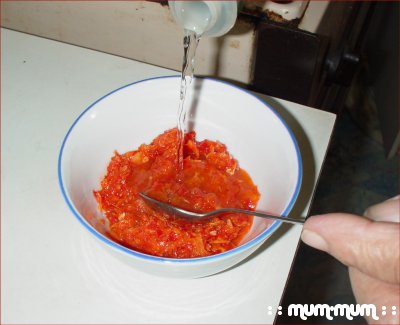 Add some vinegar. Granny added about 2 tablespoon of vinegar but you can put less if you do not like the taste.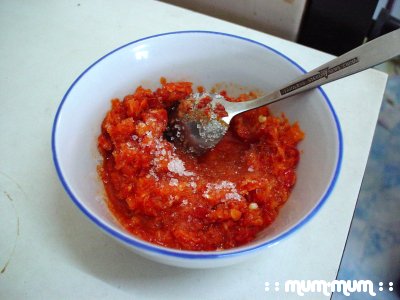 Add in some sugar.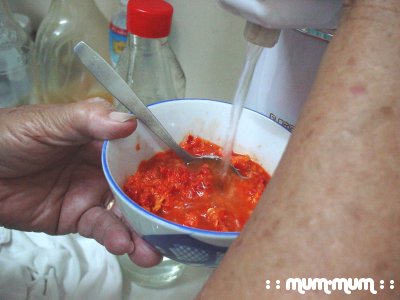 Add some hot water to dilute the sauce and also to melt the sugar. Mix everything together until the sugar has melted. The sauce can be kept in the fridge for a couple of weeks due to the presence of vinegar.
Well, that's it. 🙂 It went well with the bee hoon she made for lunch.