: : Junk Food Craving : :
Purchases after a long Monday at work.
I have a soft spot for Ligo's Corn Chips and Arnott's Shapes : Barbeque Chicken. Bought from Choice Daily at Tabuan Laru. Stock always finishes very fast!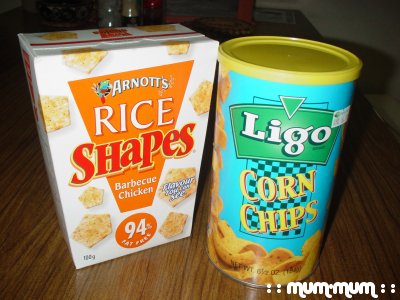 My favourite Arnott's Shapes? Bacon and Cheese!! :p Now that one is ALWAYS out of stock at Choice Daily.