: : Dodol : :
A box of dodol appeared on my desk this morning with a Post-It note on it. 'Rowena, for Grandma. :).' From my collegue, Bernadine.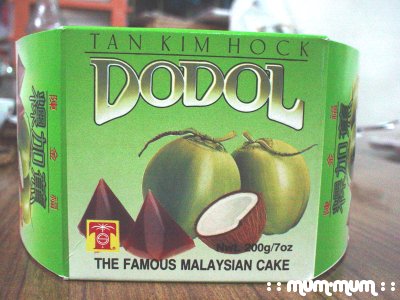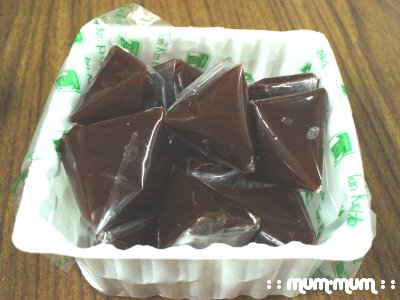 This is the coconut flavoured dodol. What is dodol? Candy! Sweet sweet candy! Make from gula Melaka (Malacca sugar) and coconut milk. Gula melaka is very very thick brown sugar. Granny loves the coconut flavoured one. Can't find dodol in Kuching as it's not so popular here. Dodol also comes in durian flavour as well but that's too strong for either one of us. Plus, your breath will start stinking for the whole day!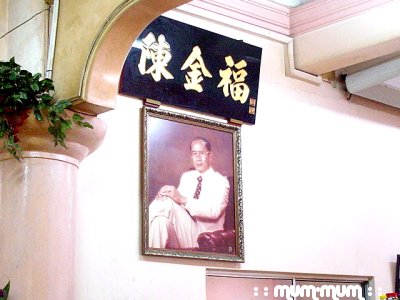 Bernadine bought the dodol from Melaka at a shop called Tan Kim Hock. I've posted some pictures from a trip there last May. There are a lot of other stuff inside the shop. Coconut and durian candy, dried food, other junk foods, etc. Should make a trip to the shop if you're ever in Melaka.