: : Teaser : :
Tempting you all with a pic of food from KL. Taken recently. Now, is Wena really in KL or not?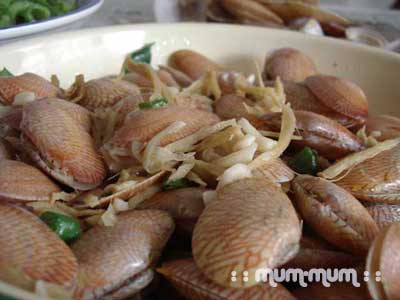 I've always had a soft spot for lala. Probably because I cannot get it here in Sarawak. Sigh. Sarawakians, you do not know what you're missing. It's tasty. Better tasting than chuk-chuk. Oohhh! I miss it so much!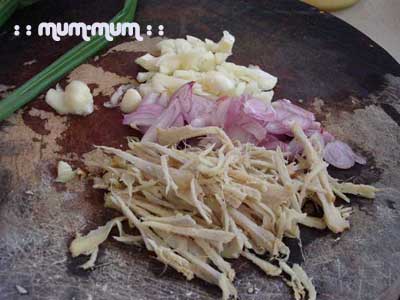 This particular version was cooked with garlic, ginger, shallots, chilli padi AND chinese wine 'shao xing jiu'. Yummy yummy for tummy!
The only place that one can possibly get this in East Malaysia is Kota Kinabalu. However, do not eat it during the red tide or rather HAB! You do want to survive the morning after, right? :p
I could be wrong but just have never seen anyone cooking it in Kuching! If there is a place, someone point it out to me quick!
Okay, enough suspense.
BUT!
Perhaps a bit more.
Pics were taken by a loyal mum-mum blogger living in KL. 🙂
Secret identidy will be revealed in…
…another few more posts.
Or more. ;p
More pics of food from KL will be posted up at mum-mum!