: : Kuching Fest Part I : :

As promised, some of the pics from the Kuching Food Fest.
BBQ Chicken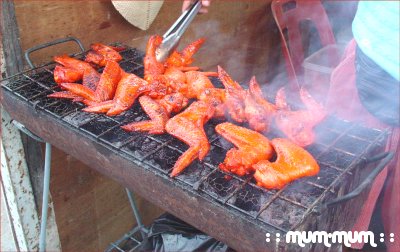 Ahhhhh! The smell of BBQ chicken wings. Didn't take any. Saving for other foodie goodies. A point of interest : Sugarbun and KFC always put up a booth for fast food. But not as popular as the other stalls. Prices too expensive mah!
Bamboo Chicken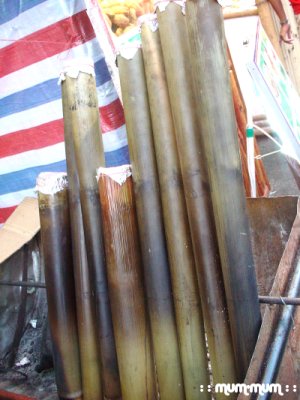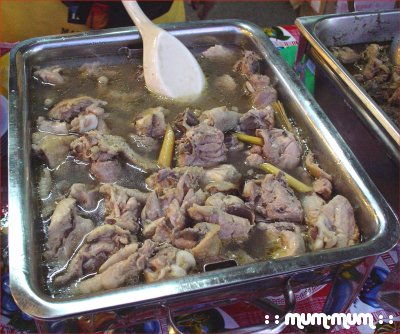 Surprise? An Iban delicacy and one of my favourites. However, didn't buy the meal because it's pretty hard to finish one bamboo-filled-with-chicken between 2 people.
Lok-lok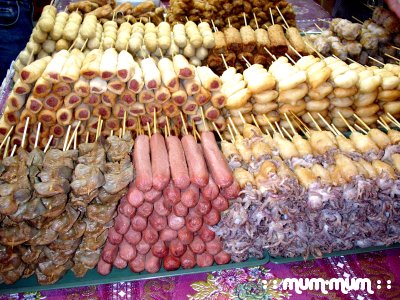 Definitely a favourite among all. Quick snack or a meal in itself, it's a feast for all! And I just luv the baby squid. Yum! Fattening though. Fried stuff. Even offers Bishop's Noses! LOL! Translation : the chicken's butt! I don't like it but other Asians do.
Well, that's enough for today. Part II would hopefully be up tomorrow at a new url.
Watch this space tomorrow night.