: : Fish Ball King, Expert Foodcourt : :
Lunchie-lunchie! Well, as the Koreans would say it. Or rather, Koreans that I know. :p
Went to Expert Foodcourt in Tabuan Jaya for lunch today. The ladies all decided to take care of their figure so had tanghoon (glass noodles) soup from the Fish Ball King stall. It's still a tasty dish though!!
Fish Ball King is a franchise in Kuching and this was one of it's many outlets. You can pick and choose what you want inside the soup but it's easy to forget how much it will cost at the end. Ranges from RM3 to RM5 depending on what you choose.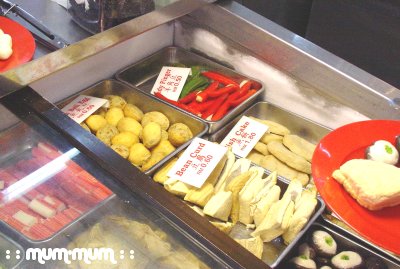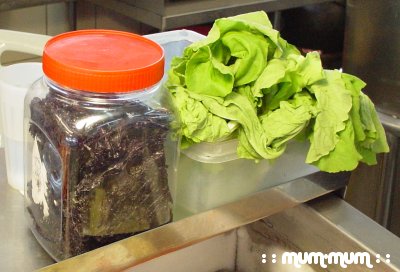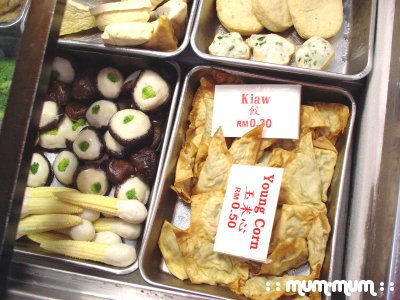 The guy manning the stall looked at me funny when I asked permission to take some pics. Thought I was taking pics of him!! Cheh!!
Pics of the soup were a bit blur so sharpen it a bit but still not satisfied. Think I forgot to set the settings to closeups. Oh well. It's food anyway.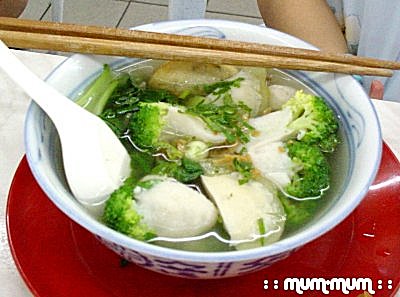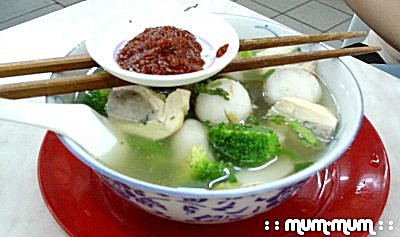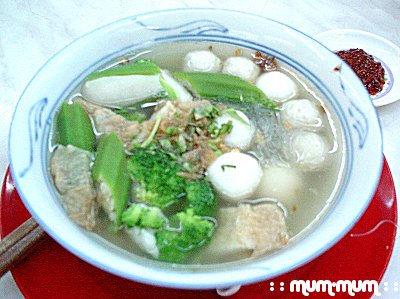 Another great place to eat tanghoon soup is at the stall in Carpenter Street, in front of a Chinese Temple. Non-halal though. Not too sure about Fish Ball King although it only serves seafood and no pork. So, should be alright but up to you chaps.