: : Kuih : :
Granny : Want to mum-mum some kuih? Nice wor!
With my aching feet, I slowly walked down the stairs. Been an extremely long day but finally event is OVER.
Perk up a bit when I saw the chai kueh. Given to Granny by her friend that lives nearby.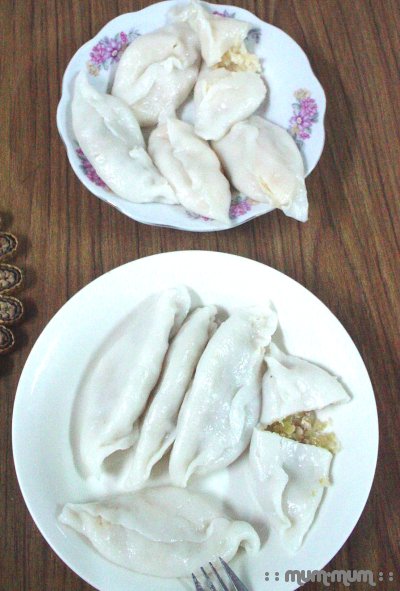 There are two versions here :
Salted Veggie Filling

Mangkuang Filling
Salted Veggie Filling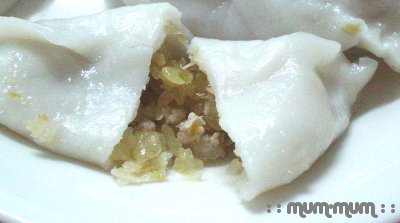 I've never liked this filling but others do. The one we had didn't taste salty at all. Some other taste pop up instead. Anyway, still deserves a posting.
Mangkuang Filling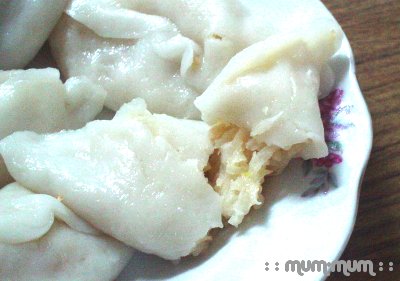 My favourite! Can eat this kuih alone for lunch and I'm already happy. Oh yeah, Uncle Cyril mentioned today that mangkuang is actually Spanish Turnip. Mangkuang is a great filling for many kuihs including spring rolls (egg rolls).
Chai kueh means vegetable kuih. However, note that sometimes there is a pork or chicken filling in it. Highly addictive especially with the mangkuang filling? Why? Mangkuang actually tastes a little bit sweet when it's cooked.
Couldn't eat more than two pieces. Stress level still kind of high so appetite wasn't there.
Enjoy the pics!