: : Making the Day Sweet : :
Long long long day today. Sigh. Not one of my best days. Everything went wrong. But, cheered up by an intriguing stress ball from the IT guys. Those guys there always cheer me up. 🙂 I'm always learning something new from them.
WCN : Must return the lemon wor!
Okay okay okay.
DF : I'm amazed that you blog everyday and still cannot FTP. Anyway, have some liquorice!
Haha! That was a good one. Hey! I'm not an IT background person what!
WCN : I think you will go into IT one day…
We'll see. My current job is interesting. Tiring but interesting.
WCN : Your pics are interesting. Take a pic of the sweets and slice it in half and make everyone guess what it is.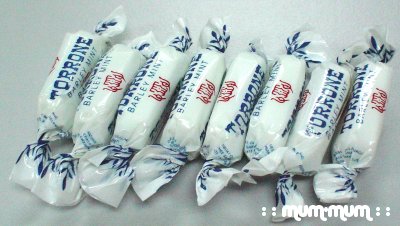 Too lazy. Besides, sweets will always be sweets what.
Time out. Had to rush back to arranging something.