: : Tea-time : :
One of Granny's friend pop by to drop off some bak chang. Yum! She was making some for her daughter and had make extras. Granny immediately opened one and pop it into her mouth!
I've been pestering Granny for years to teach me how to do this but she has it's too much of a bother. Bak Chang is pork meat, chestnuts and black mushrooms stuffed in glutinous rice. This little rice ball is then steamed after being wrapped up in pandan leaves. It is actually shaped as a triangular pyramid.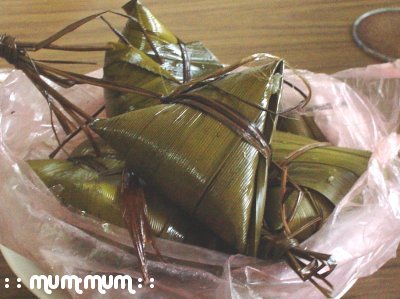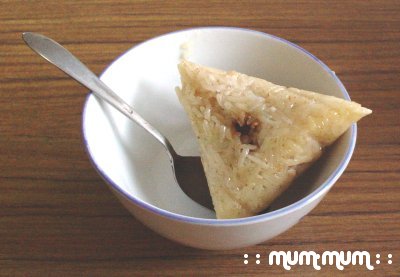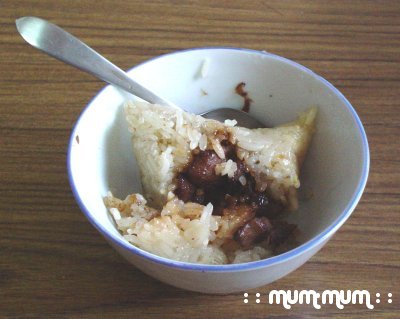 There are many versions to different kinds of bak chang available as different types of stuffing are used. Other than pork meat, there is the tau sa (red bean paste) and peanut version. Sometimes, bak chang without any filling except for the glutinous rice, is available. Granny makes a mean sweet sauce to go with this : mixed gula melaka (thickened brown sugar) with soy sauce. Sounds pretty disgusting but trust me when I say that it goes well with plain bak chang!