Oh yes, it's certainly that time of the year again. One of the highlights in any food calendar. And, there's a story (there's always a story in Chinese Mythology) about it. Bak Chang is to make the Kitchen God not capable of speaking badly about your kitchen when he makes his report to the King of Heavens. How us Chinese came up with that, it's beyond me. Still, Bak Chang is a very nice and tasty meal in itself.
Tasty, isn't it? These were bought from the Tabuan Jaya Market in the evening. There were many baskets full of the stuff. According to the seller, they're only selling today and tomorrow only as 31 May is the actual day of the celebration. Plus, they've just finished making 10,000 bak chang for sale! That number alone is pretty scary in itself.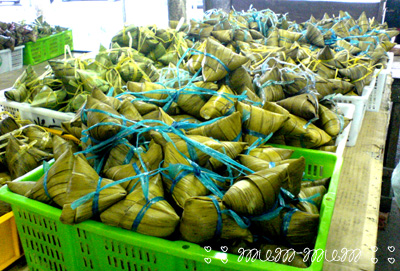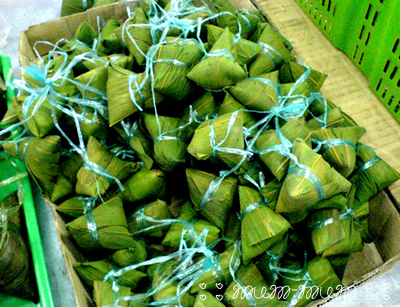 These ones are small ones containing just the rice. There were version with Pork, Yam + Pork and just plain rice inside. Glutinous rice, that is.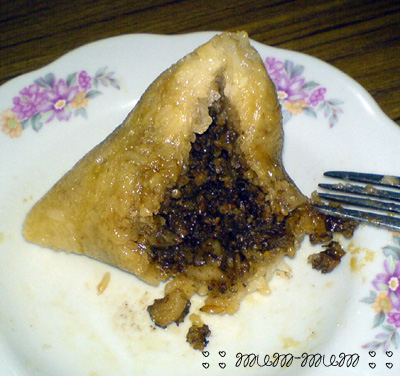 Now this chang was expensive at RM1.90/US$0.50 each but well worth the money. There was definitely a lot of minced meat and it actually tasted good. Yum. Better than the chang that is found on usual days where there's little meat and it's more expensive. This one is good.
So, there's going to be a nation full of people munching on Chang for the next few days, that's for sure.