During my recent trip back to Miri, I caught up with cousins and aunties and uncles. And, of course, meals. Here's one that's very interesting.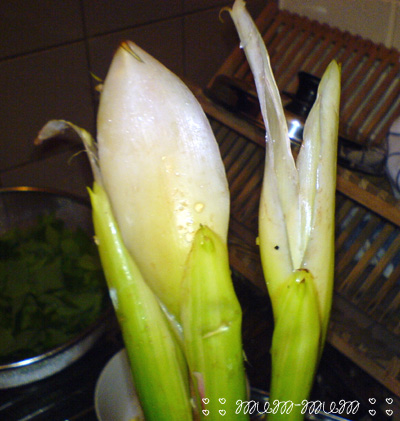 This is an interesting flower to eat. Known as Bunga Kantan in Malay, it's also known as the Ginger Flower or the bud of a Torch Ginger.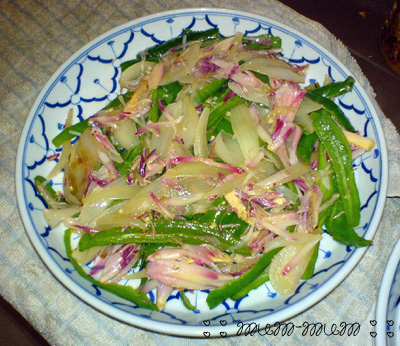 Auntie C cooked the flower with some green chillies and onions. And, surprisingly, the chillis were not spicy at all because they apparently were young chillis. Hence, no kick / spicyness. But definitely a great favourite.
This flower is also used in Tom Yam soup as well. Seriously, it's very delicious.
Here are other links on Bunga Kantan @ Ginger Flower. (And I forgot to take pictures of them growing in my parents' garden).
Bin Gregory's Yard
Human Flower Project : Carrying a Torch for Malaysian Cooking
Ecology Photographic (2 left pictures)
Ali Baba : Anyone up to buying Bunga Kantan online?
On a side note, apparently there's an Encyclopaedia on Asian Food.