This happened during my trip back to Miri.
Dad calling me on the handphone.
Dad : Wena, are you still in Boulevard Shopping Center?
Wena : Yep. Wassup Dad?
Dad : Can you grab some Chai Sim (Chinese Spinach) for dinner tonight?
Wena : Sure thing.
I walked to the supermarket only to come across a problem. Calling Dad on handphone.
Wena : Dad, there's a bit of a problem.
Dad : Yeah?
Wena : Well, I know how Chai Sim looks like when Mah-mah (Granny) buys it but there's 3 different types here! Which one do you want?
Dad : It should be one of those labelled Sawi (Malay term for Spinach).
Wena : Errr…that doesn't help. Now, you've given me 8 choices in total!
Dad : Ha ha!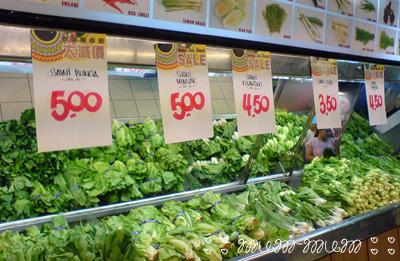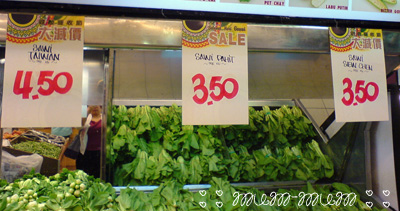 In the end, I bought the Sawi Bunga since that's the one Granny buys. Phew!